App Uploader
The App Uploader is an development assistant tool for submitting iOS APP to the App Store, which solves the troublesome problems of iOS APP development and submission process, and improves the efficiency of cross-platform APP developers submitting Apple applications to the App Store. Solve the problem of creating iOS developer certificate and iOS release profile without Mac. App developers can easily and quickly upload an IPA to the App Store on Windows, Linux or Mac.
Overview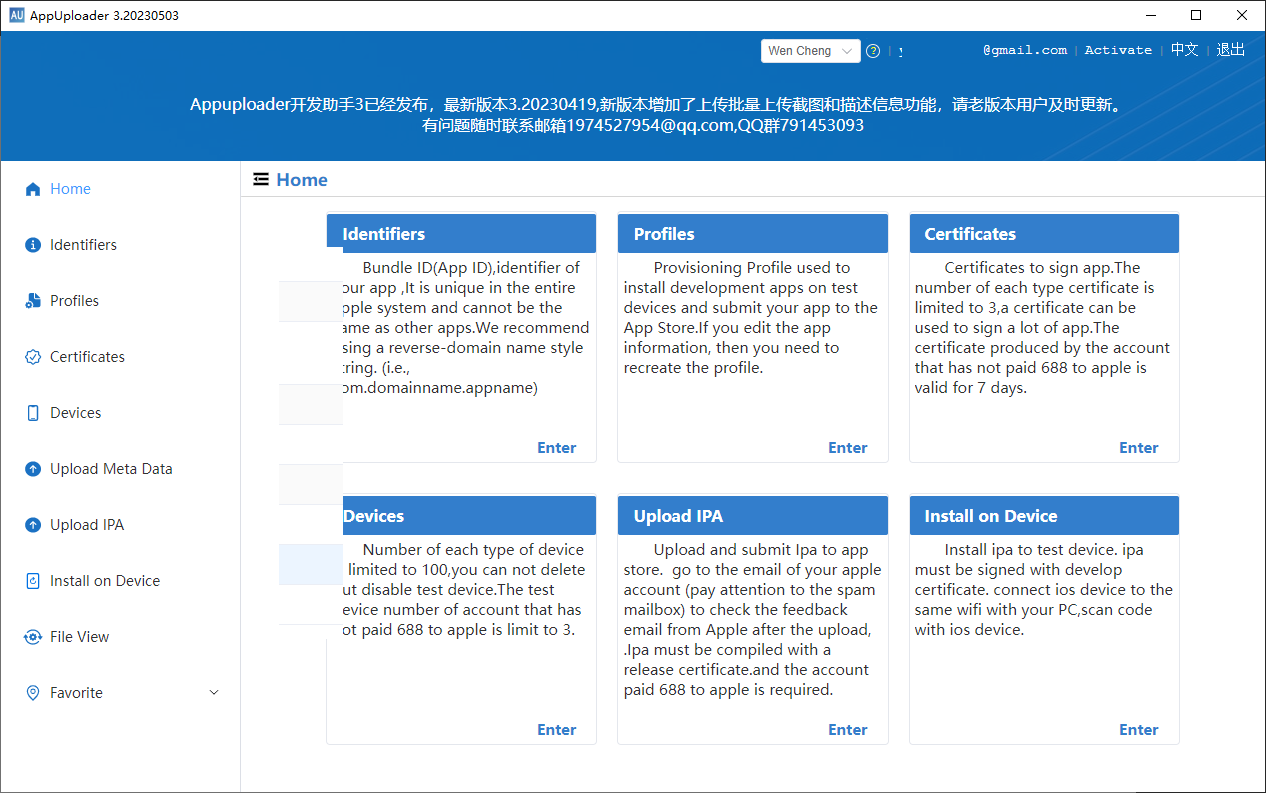 Submit IPA to App Store
You can submit ipa to appstore in windows,linux and Mac computer with appuploader,not need xcode ,more efficient and convenient than Application Loader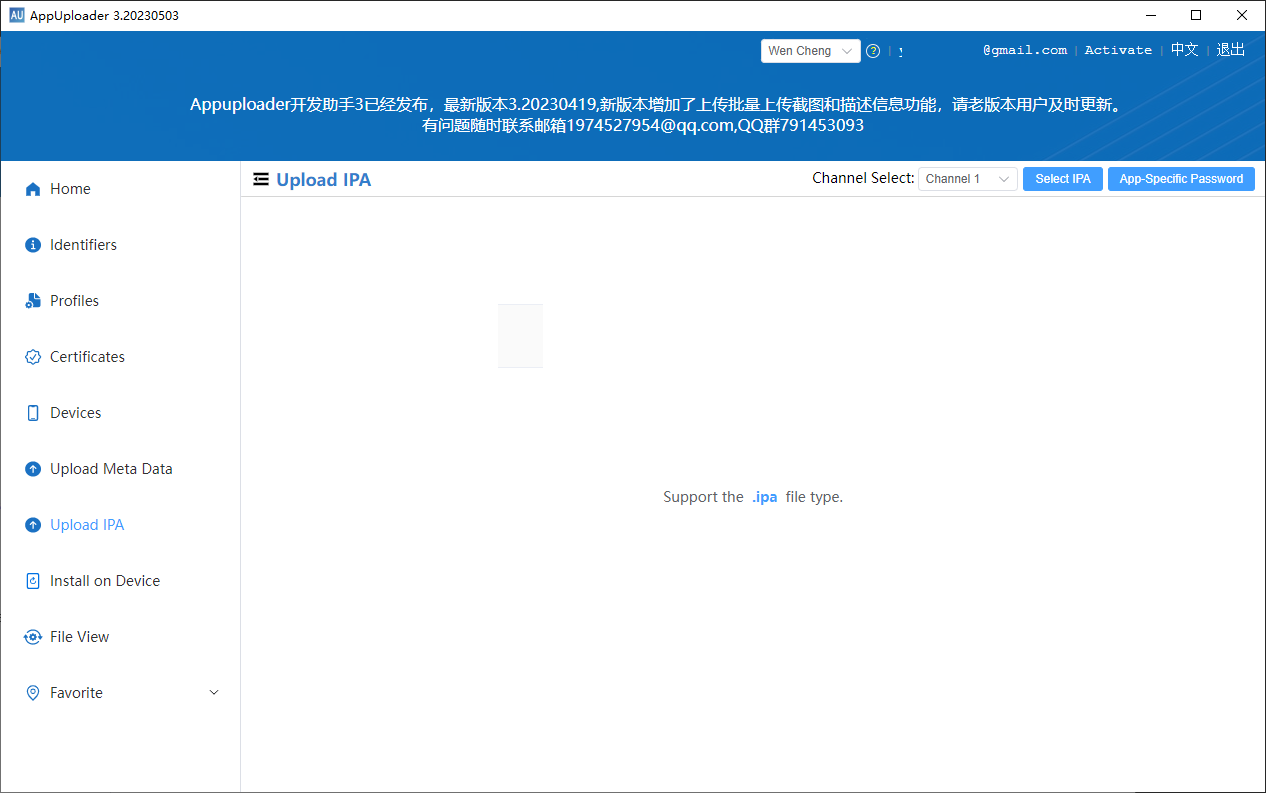 ---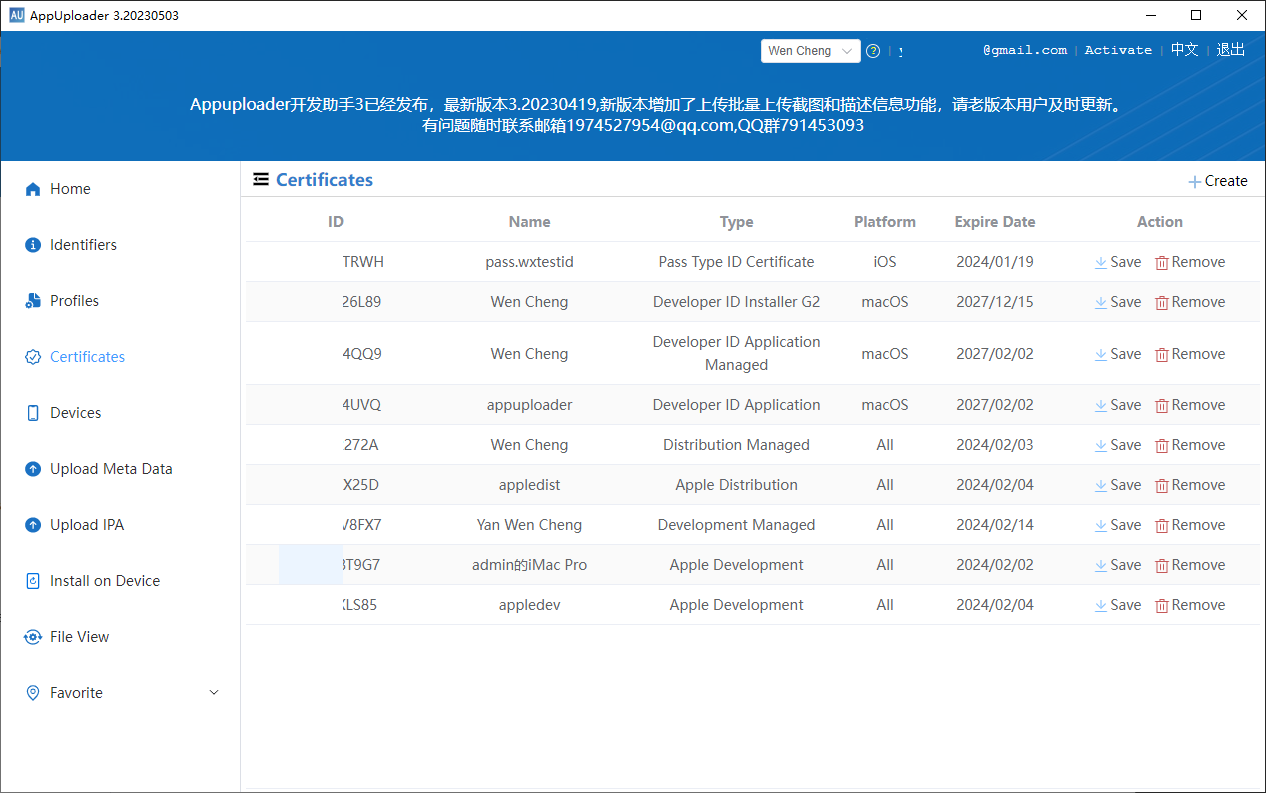 IOS Certification Manage
You can create and manage certificate in windows ,linux or mac, not need chain tool and certificate request file. Certificate will be created when you click add after enter certificate password, It is easy sync certificate between different computers with appuploader which providing auto synchronize service.
---
IOS Profile Manage
You can create and manage profile file in windows ,linux or mac, not need chain tool and certificate request file.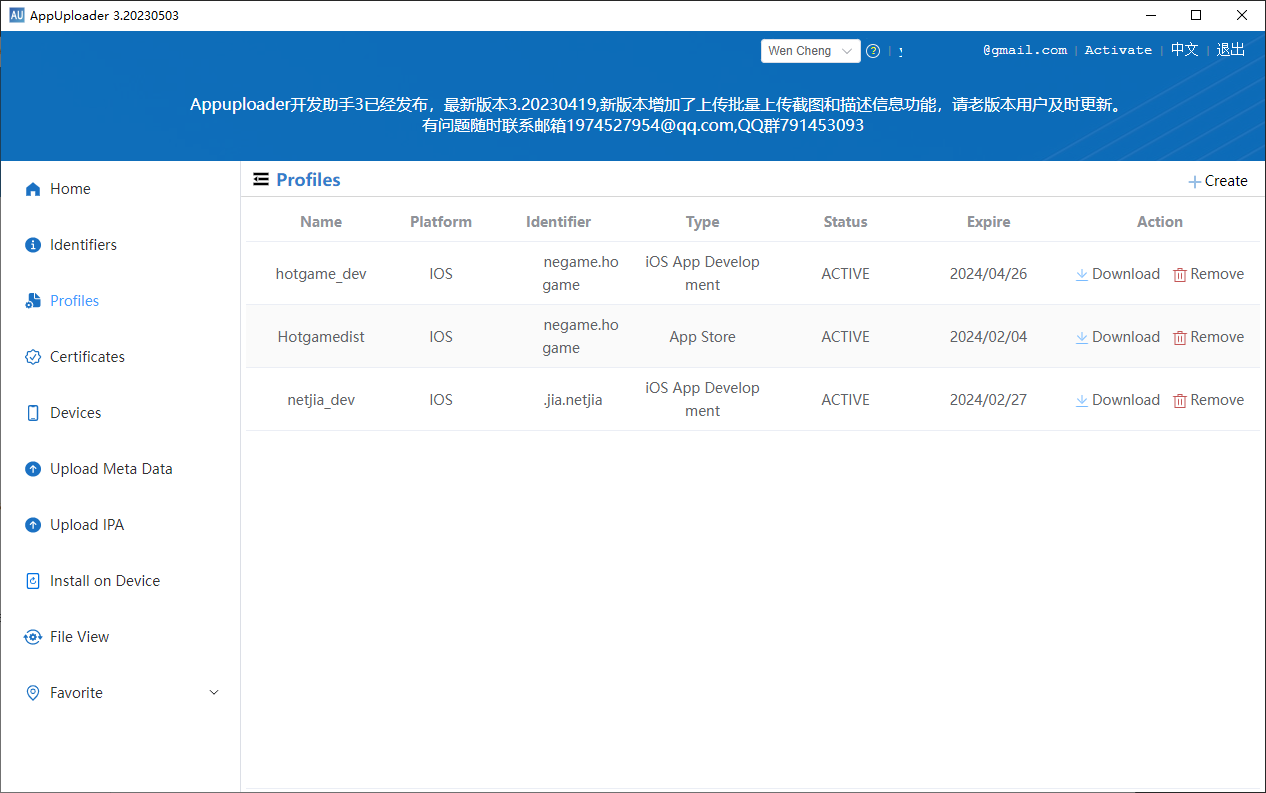 ---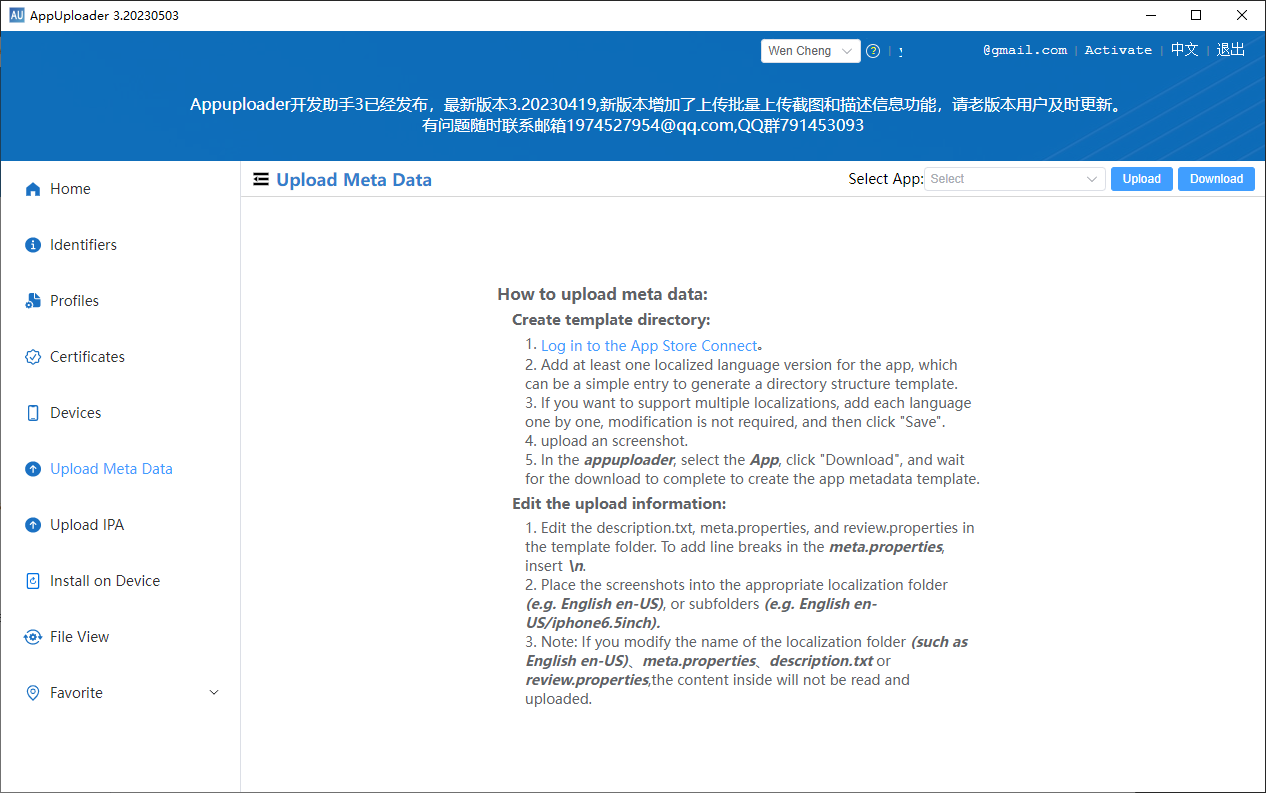 iOS app store meta tool
Quickly upload screenshots, keyword descriptions, localized information and in-app purchases information to the iOS App Store. This greatly improves the efficiency of application setup
---
Install Ipa
Install the IPA onto the phone or iPad for running and testing, supporting both USB and QR code installation to make the installation and testing process seamless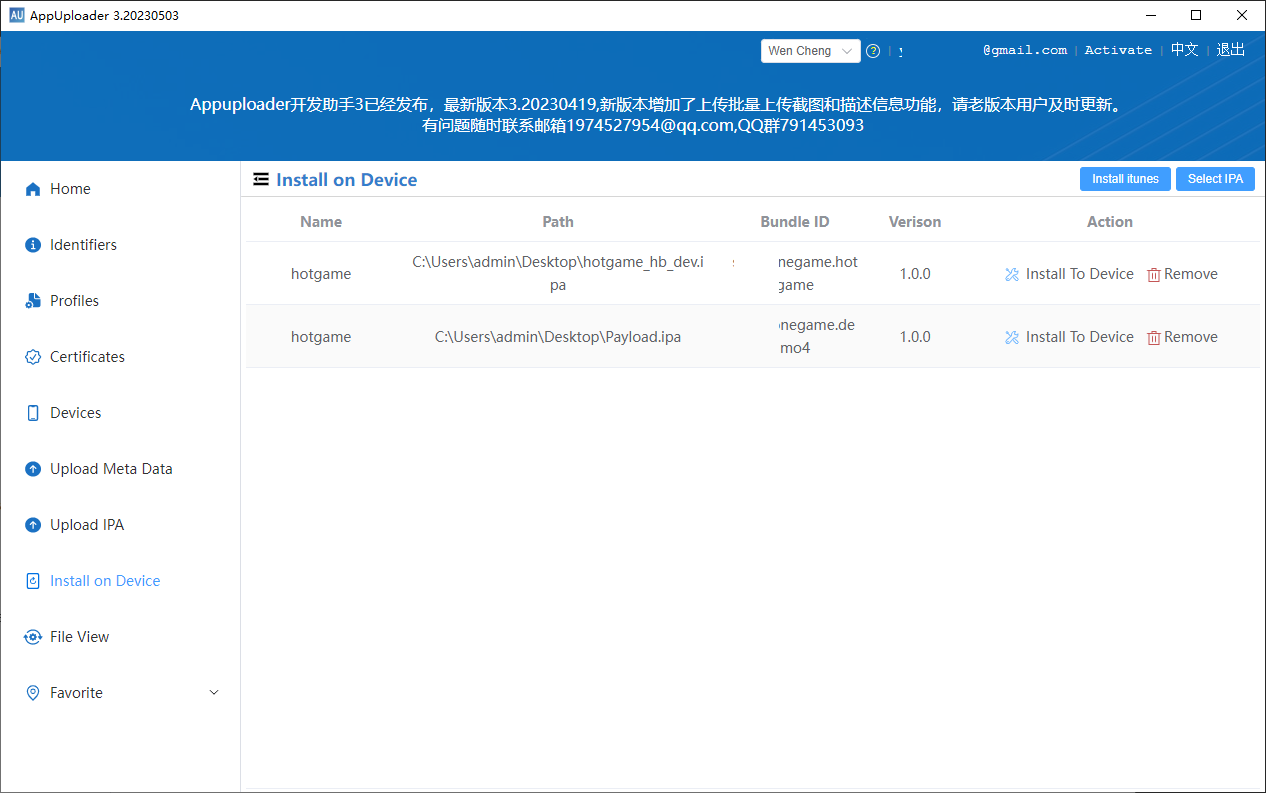 ---
Other functions
Develop without $99 payment
$99 payment is not necessary If you just wanna develop and test ios app --not include push ,payment function-- on your device.
Plist Editor
Include a small tool to view and edit .plist file
Meta data batch Upload
You can upload ipa description,screenshot,keyword,localization ,iap in batches, putting all those in a excel file
Android Certificate Create
A small tool create Android develop certificate
Test device UDID manage
Add ,enable ,disable test device udid in appuploader
App bundle id manage
Manage and view App bundle id,add and create are supported
Security and reliability win customer trust